Ghanaian ace journalist Oheneyere Gifty Anti has melt hearts as she shares a beautiful photo with her daughter.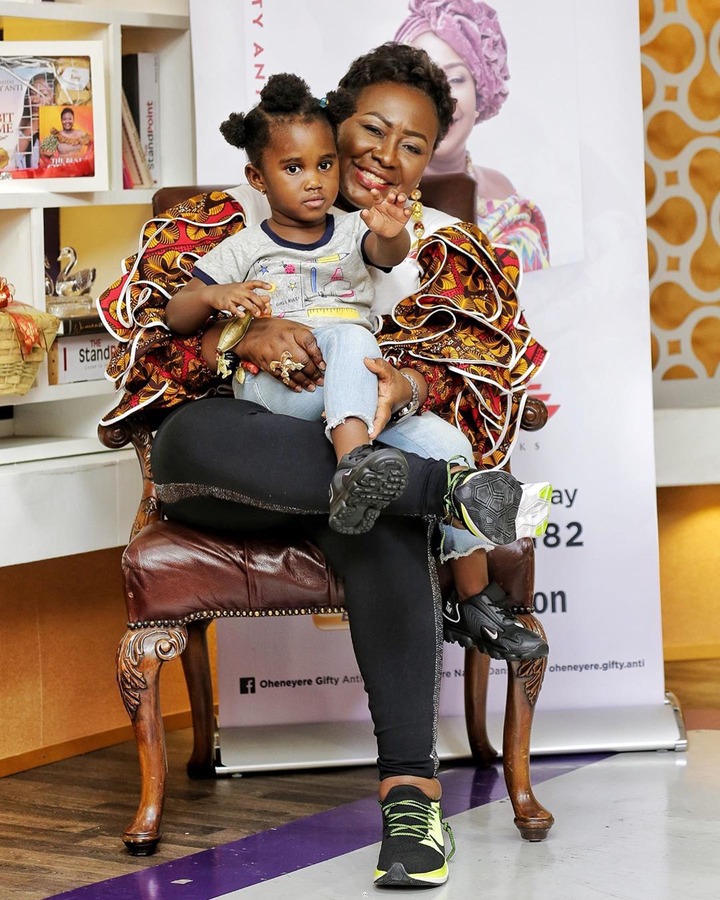 Oheneyere Gifty Anti is a Wife of Nana Ansah Kwao, they both have an adorable beautiful girl and wherever her photos pop up on Social Media, Ghanaians can't keep clam. Well new photos of their daughter, Her Royal Highness (HRH) NyameAnimuonyam looking all grown up.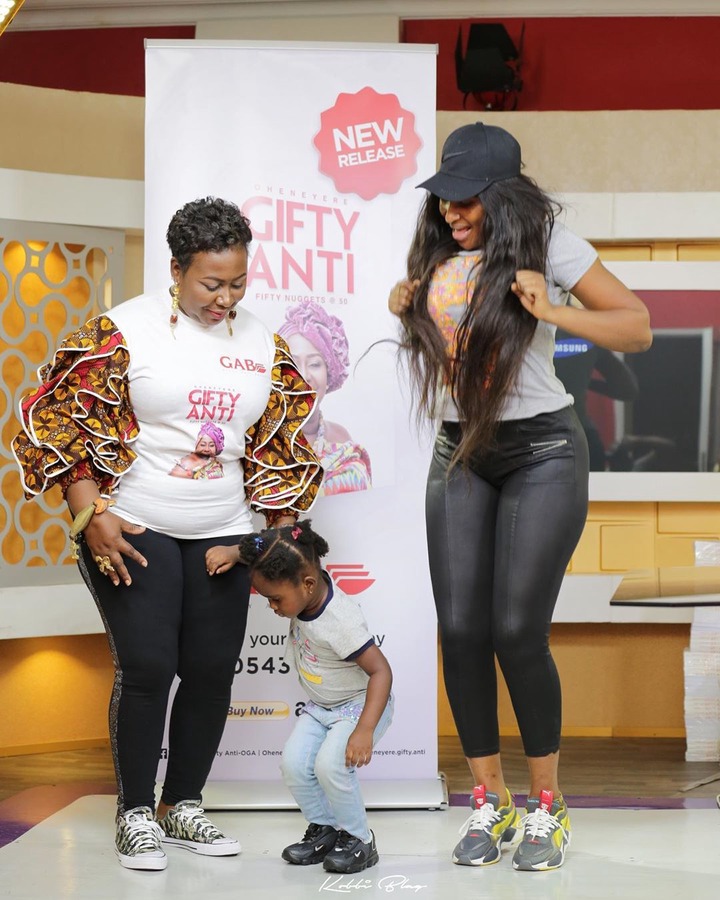 In an Instagram Post sighted by IamLilBygone, Oheneye Gifty Anti shared a beautiful with her Daughter together with Hammanat Gail Kanto with the Caption




So last week,
I was sitting my somewhere, 😀
Then Hammanat Gail Kanto came to the office and said "mummy you have to swag it up a bit more because you are slacking these days" 😳
It didn't end there oh .. she added "You know the best way to swag up especially in this weather, is to wear foot_flickers "




So ladies and gentlemen, here you are. Unofficial models for @foot_flickers 😂😂😂
Contact them for all your sleek and swag foot wear.
Seems she's excited about being gifted with some Nice sneakers.




Apparently, she got one for her daughter too and Ghanaians can't keep calm.
See More photos below;