Have you ever thought of goalkeepers in the history of Barcelona with the Highest Appearance? A difficult question to answer given the substance of which we speak team which not only has passed but some great goalkeeping the best footballers in history. Yet we suggest these players as the best cancerberos Barca history.




Well, Today I bring you exclusive list of Top 10 Barcelona's best Goal Keepers who have made most Appearance in the Club.
1) VÍCTOR VALDÉS (535)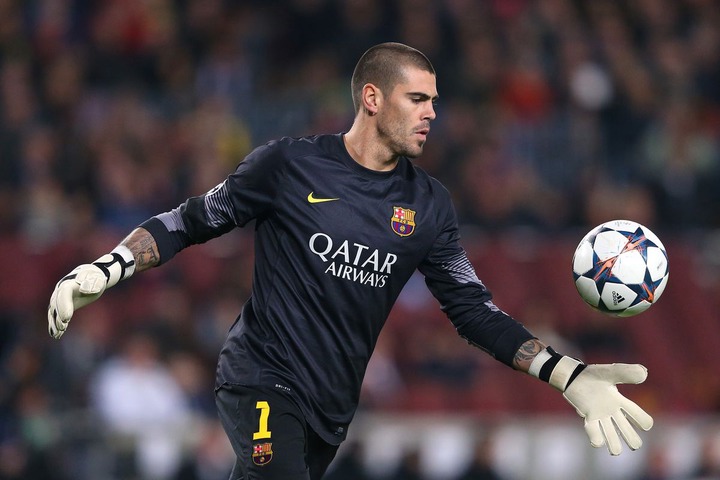 Victor Valdes has been an integral part of Barcelona's recent successes. Time and again, Barca's No. 1 has come to the rescue with a series of outstanding saves.
As someone schooled at La Masia, Valdes understands the responsibility that comes with keeping goal for the Catalans and following a long line of legendary keepers to ply their trade at Camp Nou.




With attributes that are many, he is very much the modern-day "sweeper keeper" who is as comfortable with a ball at his feet as in his hands.
Victor Valdes Helped Barcelona at win soo many Trophies with his 535 Appearances.
2) ANDONI ZUBIZARRETA (410)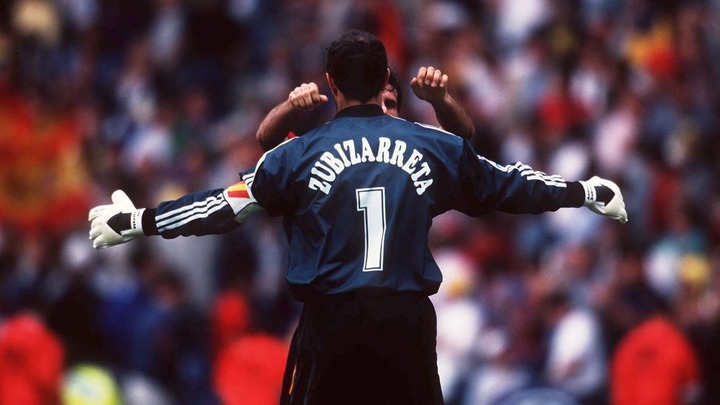 The all-time most capped player for the Spain national team for several years, he played with individual and team success for Barcelona , appearing in more than 410 official professional matches during his club career.
3) ANTONI RAMALLETS (387)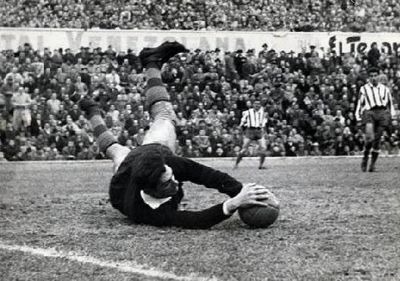 Antoni Ramallets Simón  was a Spanish football goalkeeper and manager.
He spent most of his career at Barcelona, winning the Ricardo Zamora Trophy as the best goalkeeper in La Liga on five occasions and 18 total honours. Antoni made 387 Appearances for Barcelona.
4) SALVADOR SADURNÍ (332)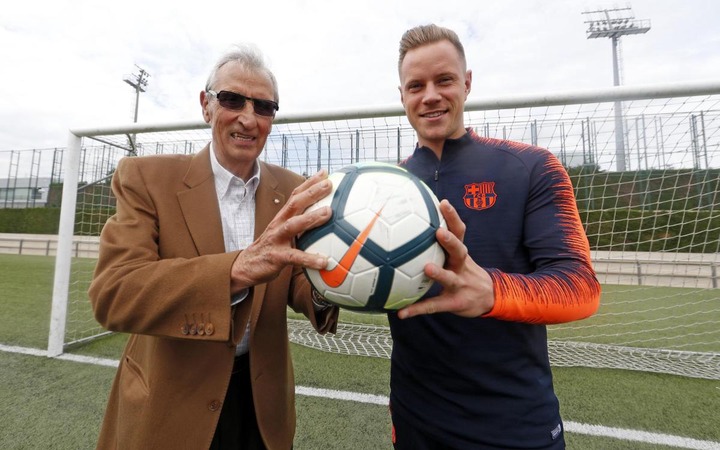 Sadurní was born in L'Arboç, Tarragona, Catalonia. After one season on loan to neighbours CE Mataró he returned to alma mater FC Barcelona, where he remained for the rest of his 16-year career. He appeared in nine games in his first season in La Liga, and engaged in a battle for first-choice status with José Manuel Pesudo in the following years, subsequently becoming the undisputed starter.
5) PEDRO ARTOLA (249)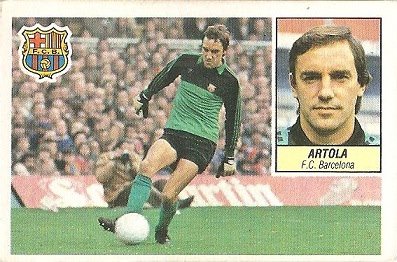 Pedro María Artola Urrutia is a Spanish retired footballer who played as a goalkeeper. During his 14-year professional career he represented Barcelona, appearing in 249 matches for Barcelona
6) Marc-André ter Stegen (224)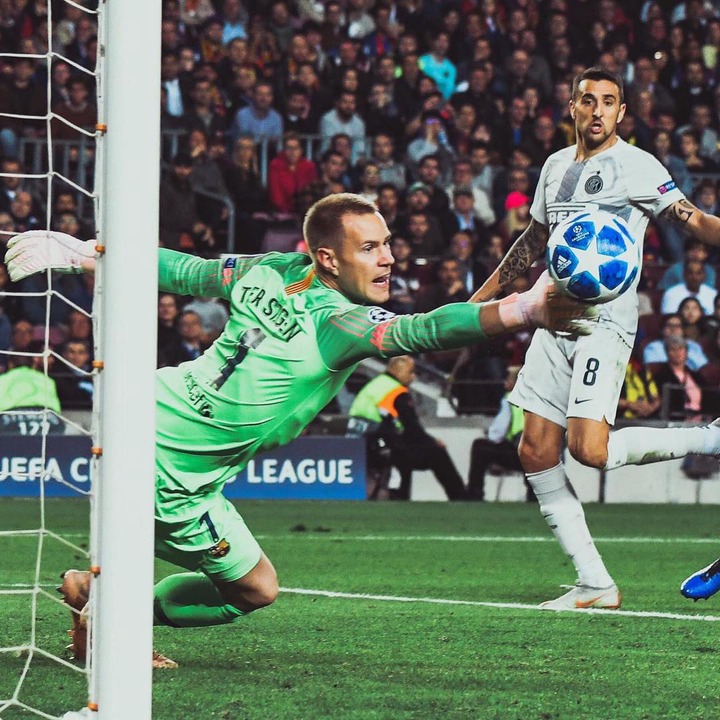 Marc-André ter Stegen is a German professional footballer who plays as a goalkeeper for Spanish club Barcelona and the Germany national team. Ter Stegen is the current senior Goal Keeper for FC Barcelona. He has made 224 Appearances so far.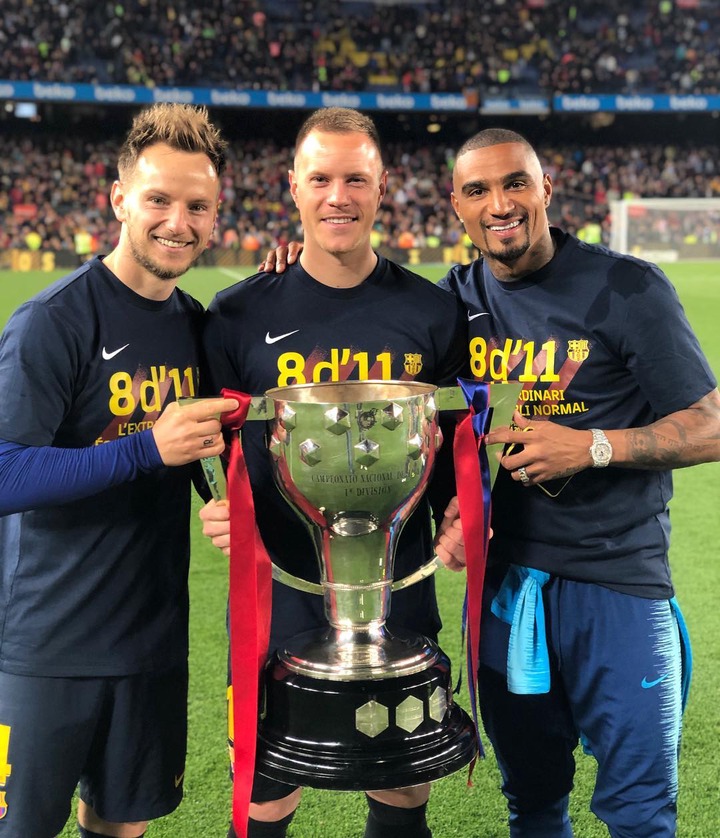 7) JOAN JOSEP NOGUÉS (203)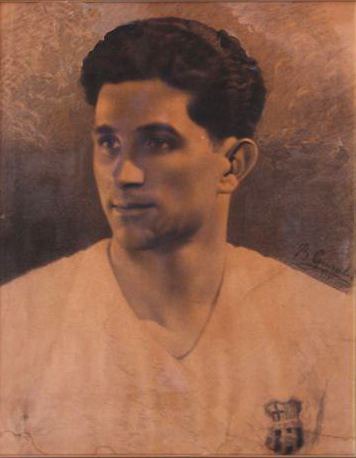 Juan José Nogués Portalatín, also known as Joan Josep Nogués, was a Spanish Aragonese footballer and manager. During the 1930s and 1940s, he played as a goalkeeper for FC Barcelona, the Catalan XI and Spain



8) JUAN ZAMBUDIO VELASCO (198)





Juan Zambudio Velasco, (born 21 November 1921 in La Alquería, Murcia – died 21 January 2004 in Igualada, Barcelona) was a Spanish football goalkeeper. He played for Mollet and FC Barcelona. He made 198 appearances at FC Barcelona becoming the 8th Goal Keeper for the Spanish Giant Team.
9) JAVIER URRUTI (182)





Francisco Javier González Urruticoechea (17 February 1952 – 24 May 2001), known as Urruti, was a Spanish footballer who played as a goalkeeper. He made 182 Appearances for FC Barcelona.
10) MIGUEL REINA (160)





Miguel Reina Santos is a Spanish retired footballer who played as a goalkeeper.
He played 312 La Liga matches over 16 seasons, mainly in representation of Barcelona and Atlético Madrid (seven years apiece), winning six major titles combined.