Ruftown Records signed musician Fantana, who is known in real as Francine Nyanko Koffi has reacted to all the back and forth going on between top music female acts in the Ghanaian industry.



q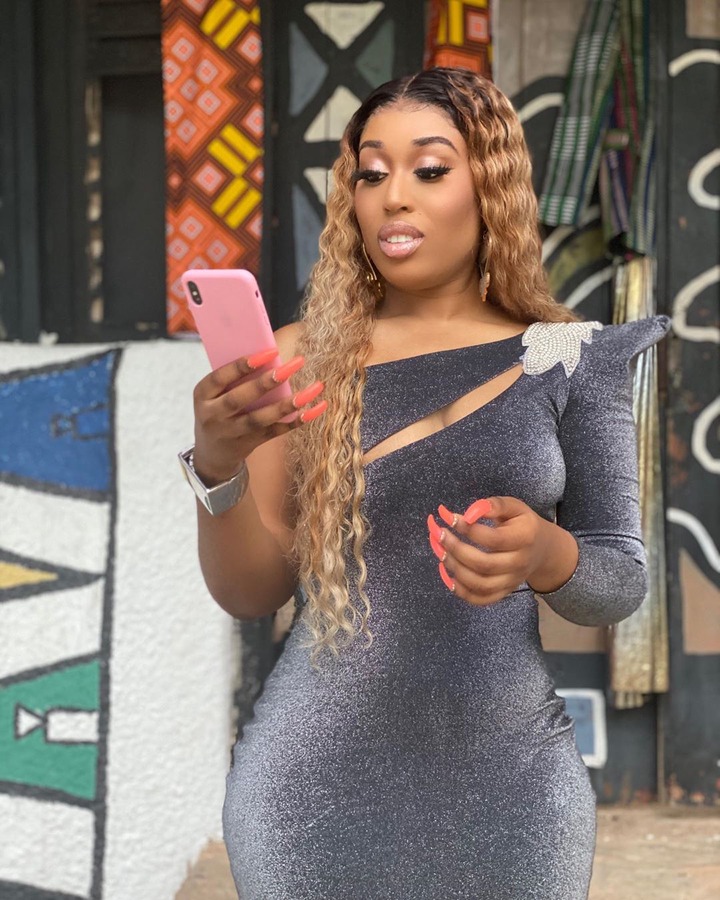 The rapper/singer in some posts sighted on her Instagram story expressed displeasure that most of the female musicians are so concentrated on 'beefs' when in fact they could have all come together to create a United front and fight to make the industry better.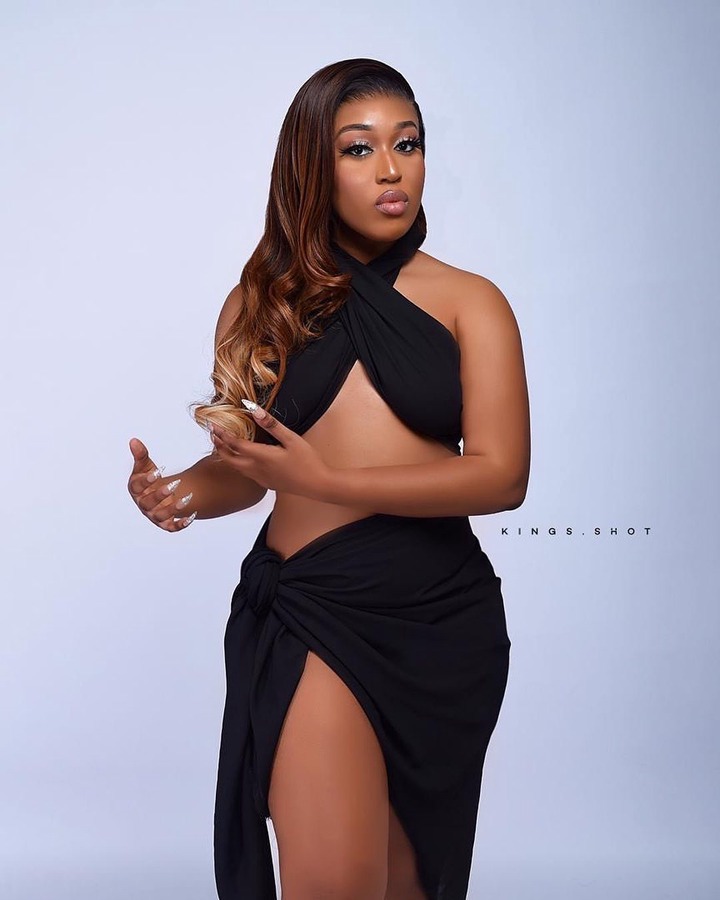 Fantana also described her colleagues as fake because even though they are all claiming to be top music acts, it is just 2 female musicians she can classify as international while all the others making noise and claiming to be queens are local champions.




Check out her post below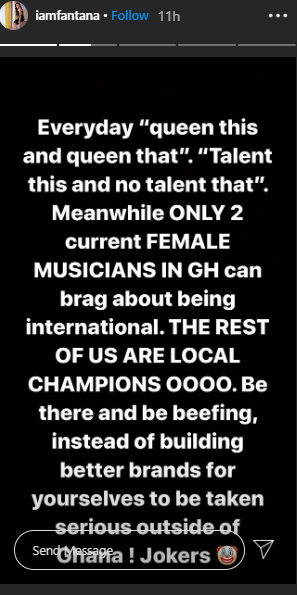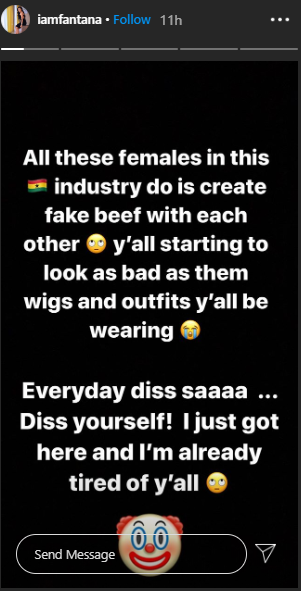 Fantana, whose mother is an aspiring MP on the ticket of the NDC in the Jomoro constituency, officially kicked off her music career in June 2018 with three songs under belt right now.